Tristan Tapscott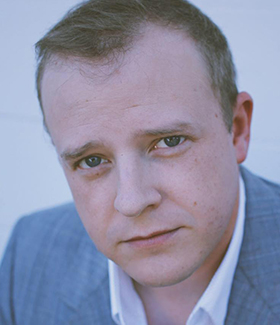 Tristan Layne Tapscott has been dubbed the "Quad Cities' P.T. Barnum" and although the person who initially said it meant it as an insult, he happily accepts the title.

Tristan was born and raised in the Illinois/Iowa Quad Cities, a fantastic area on the banks of the Mississsippi River. He was born and raised into "show business" with his father being a successful musician through the 80's and 90's. Tristan decided against the live music route and went into theatre and film.

Credits include work as an actor/director/musician in regional theatres; several SAG/Indie films; and countless radio/TV commercials. A producer with over 60 stage productions and 2 films to his name, Tristan is a proud member of the People of Godspell, one of the producing partners behind the 1st Broadway Revival of GODSPELL.
Tristan's Recent Content